Interior finish for Woodfire Pizza Restaurant Project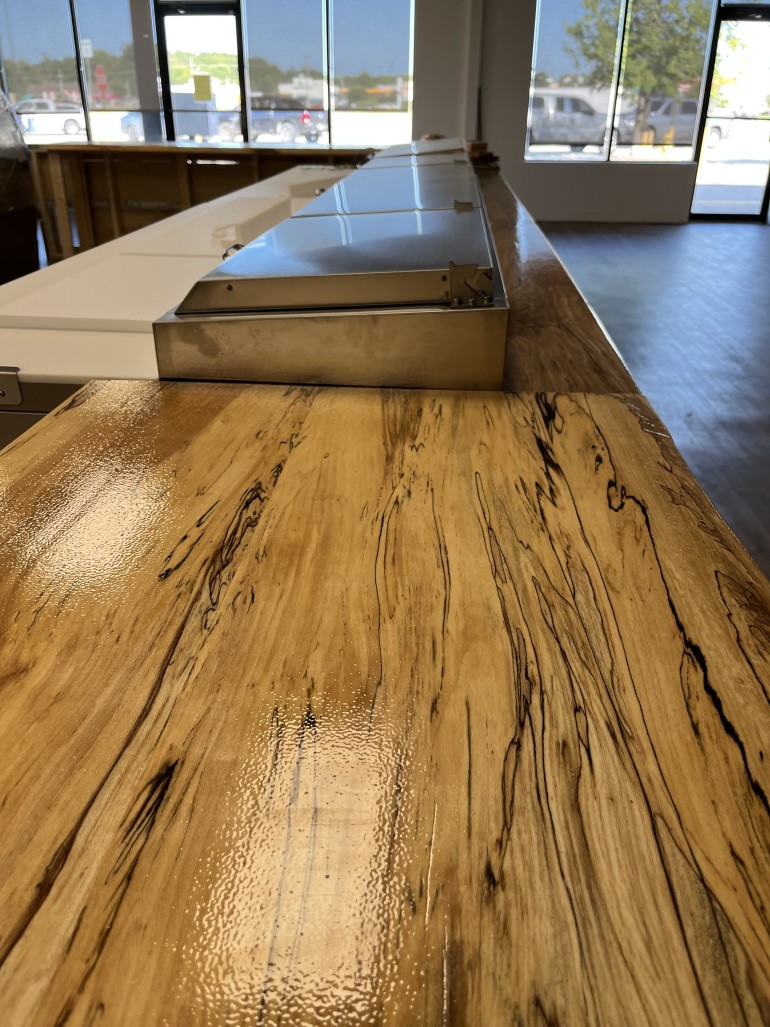 Randy Roth

DESCRIPTION OU APERÇU
We made 3 separate spalted sycamore bar tops, an ash swinging bar door, shelving, bar facial trim and chair wall trim.

DIMENSIONS OU MESURES DU PROJET FINI
19' x 24" of live edge spalted sycamore bar top, 25' x 6" of spalted sycamore shelf cap, 4' x 4' swing ash bar door, 27' x 16" of ash shelving, 199' x 4" of ash bar trim, 80' x 5" of ash chair wall trim.

ARGENT ÉCONOMISÉ
If we would have purchased the over 336 board feet of lumber, it would have cost us over $2,500. We were able to mill and dry all lumber using logs from our property.
<< VOIR D'AUTRES PROJETS