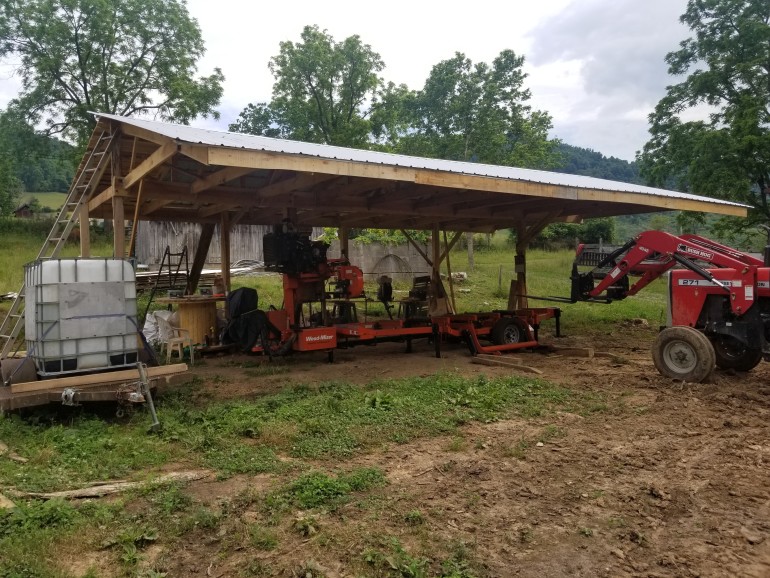 Michael Watson

DESCRIPTION OU APERÇU
Looked for a shed design after mentoring with a friend and getting an idea of what is needed. Couldnt find a design that incorporated features I wanted. Especially wanted to saw in the dry without having poles in the way that I could (probably would) knock down as I loaded logs. After looking online, combined features and elements of other sheds/buildings and came up with my own design. Had several builders look at it and they all thought it should work, so I came up with material list and began sawing. All of the logs came from my own farm.

DIMENSIONS OU MESURES DU PROJET FINI
Twenty feet by Forty feet

ARGENT ÉCONOMISÉ
Estimated $1,500 when I first began design, but considering the rise in lumber prices, that amount has probably doubled or tripled.
<< VOIR D'AUTRES PROJETS