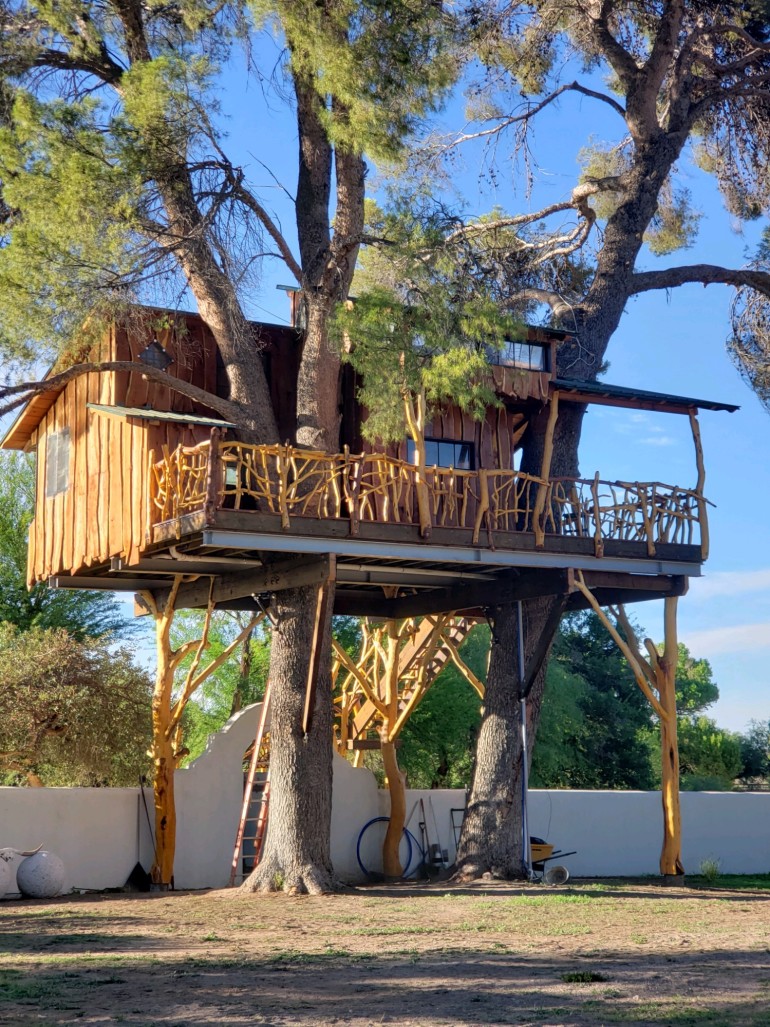 Arthur Flores

DESCRIPTION OU APERÇU
The treehouse project is located in Tubac, Az. and was conceived by a local rancher for his grandchildren. The tree house was designed to compliment the organic and rustic environment of Southern Arizona. Within this environment, the mesquite tree, a hardy desert survivor, dominates the landscape. The treehouse features an outside deck with spectacular views of the deserts mountainous landscape and an interior featuring a living area, bedroom loft, and running water, as well as electricity.

DIMENSIONS OU MESURES DU PROJET FINI
The under-roof square footage is approximately 700 sq. feet and is situated approximately 20' from the ground level.

ARGENT ÉCONOMISÉ
In consideration of the rare nature and availability of mill quality mesquite logs and the dynamics of pricing in the lumber industry today, the actual savings of using our LT-40HD is unknown. With that in mind, best estimates of savings is ~ $30K -$40K.
<< VOIR D'AUTRES PROJETS