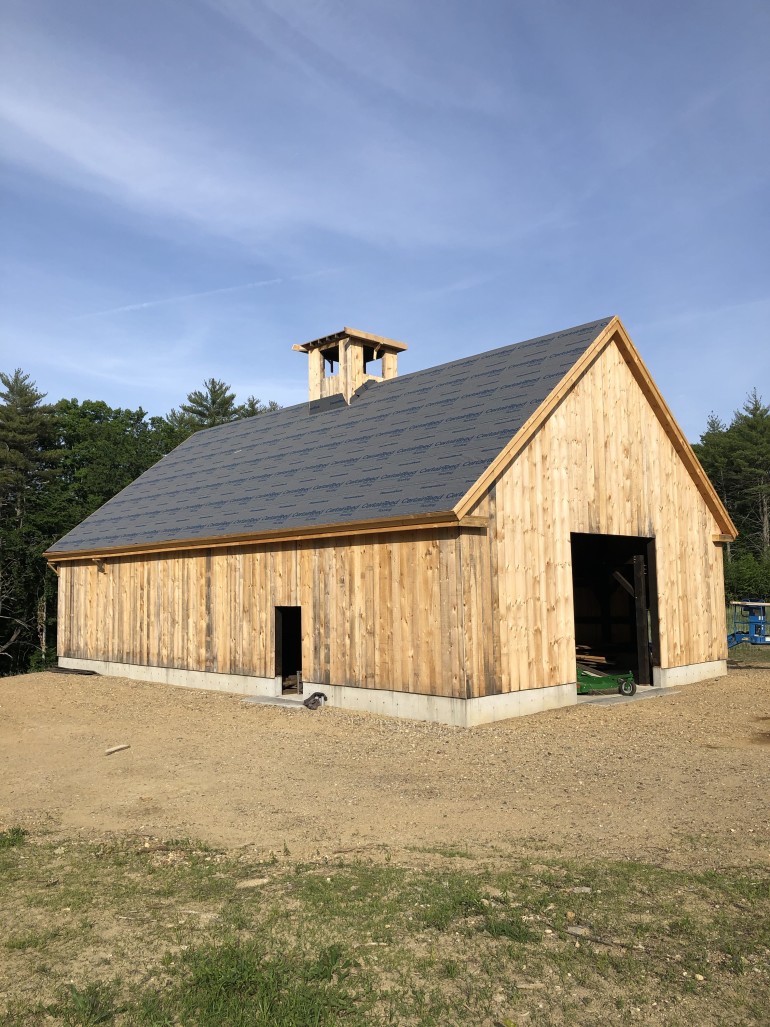 Rich Page

DESCRIPTION OU APERÇU
Customer supplied +-40k bd of Eastern White Pine logs from his own property for the project. 36 x 60, 2 story, timber framed barn featuring hand cut joinery, 8"x10"x26 main rafters, 8"x8" principle members, 8"x12" connecting girts, 6"x8" roof purlins, 3"x8" side purlins, 5"x5" braces, 2nd floor joists were sawed at 6"8", 2nd floor planks sawed to 5/4". Timber frame features a timber timber framed cupola. Side boards from the timber sawing, sawed at 5/4" were used with MP360 3 side planing with tongue and groove, with rough side out for rustic finish look. Barn was assembled with a team of owner family and friends with my guidance for assembly accuracy.

DIMENSIONS OU MESURES DU PROJET FINI
36'x60' peak height 26', 34' cupola height

ARGENT ÉCONOMISÉ
I think the customer saved more than $75,000 using his timber for the project.
<< VOIR D'AUTRES PROJETS