Locust Walnut and Cherry Backyard Deck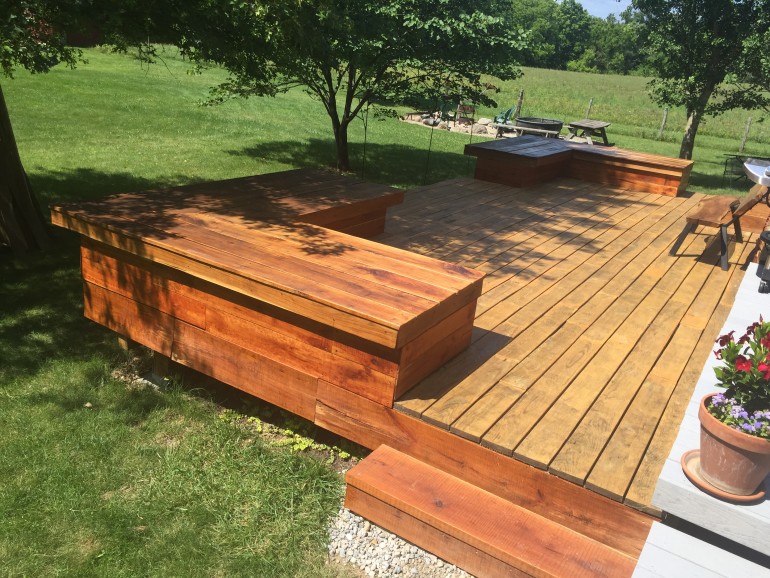 David Brake

DESCRIPTION OU APERÇU
Locust, Walnut, and Cherry "floating" Deck. While the foundation was built with treated lumber, 100% of the deck and 100% of the benches and decorative features of the deck was from lumber milled with the LT10. I designed the deck and built it over the course of 2 years from the time I cut the first Locust tree down. This was the FIRST major project for me. I had made some benches and tables and chairs using wood I had milled with the LT10 (purchased in 2015.) In fact, I had never used a sawmill until I brought it home and put it together in my driveway 6 years ago. I worked on it mainly in the Summer months as I am a Librarian and Coach at the local High School. It is fun to step out onto the deck and know that I designed built it myself using trees from my own woods and that it probably will still be here when my children are my age…

DIMENSIONS OU MESURES DU PROJET FINI
30 feet by 15 feet

ARGENT ÉCONOMISÉ
I literally have no way of knowing how to calculate that.
<< VOIR D'AUTRES PROJETS