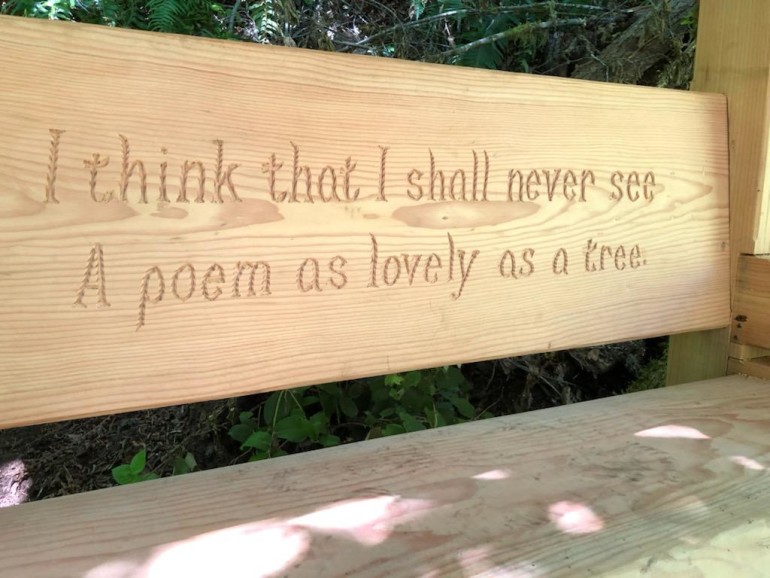 William Mische

DESCRIPTION OU APERÇU
All my life Ive been attracted to trees and woods. A few years ago I was very lucky to buy some land in the PNW, since then I have been sawing and loving it every weekend. When my Grandpa passed away last year his obituary contained his favorite poem "Trees" by Joyce Kilmer which starts "I think that I shall never see a poem lovely as a tree". I never knew that was his favorite poem but it made me feel more connected to him than ever. I built this bench near a beautiful pond as a memorial to my Grandfather. When I grew up he taught me a lot about being patient, smart and tough. He lived 1920 to 2020 a farmer and dairy man on the great plains of ND and saw a lot of life. He told me the best invention in agriculture was going from his best horse to the worst tractor. I once asked him what the best era of all those years was? He looked at me like I was stupid for the first time in my life and said. Dont you know? He said each new day is the best day of your life. Thats what life is. So one day I woke up and felt like building this bench. So I did.

DIMENSIONS OU MESURES DU PROJET FINI
About 6 feet by 4 feet by 9 feet.

ARGENT ÉCONOMISÉ
A lot.
<< VOIR D'AUTRES PROJETS