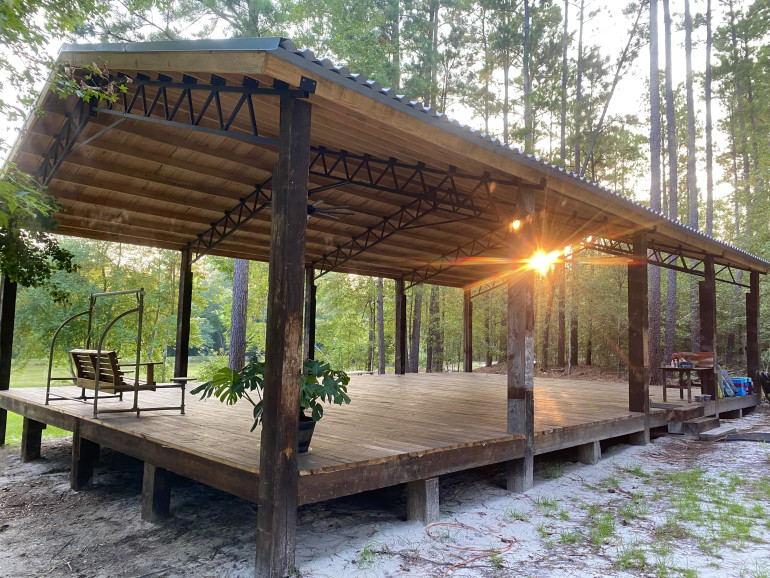 Elton Williams

DESCRIPTION OU APERÇU
This is a wooden pavilion I built for my wife to give Yoga classes in. This rustic meets modern open air pavilion offers a peaceful and serene place to give her classes. It is on a small farm like property beside two ponds. My idea of it was to have a very minimum amount of fasteners visible and the reclaimed flooring give it a very special feeling.

DIMENSIONS OU MESURES DU PROJET FINI
30ft x 48ft

ARGENT ÉCONOMISÉ
Around $20,000.00 with lumber at its current prices.
<< VOIR D'AUTRES PROJETS