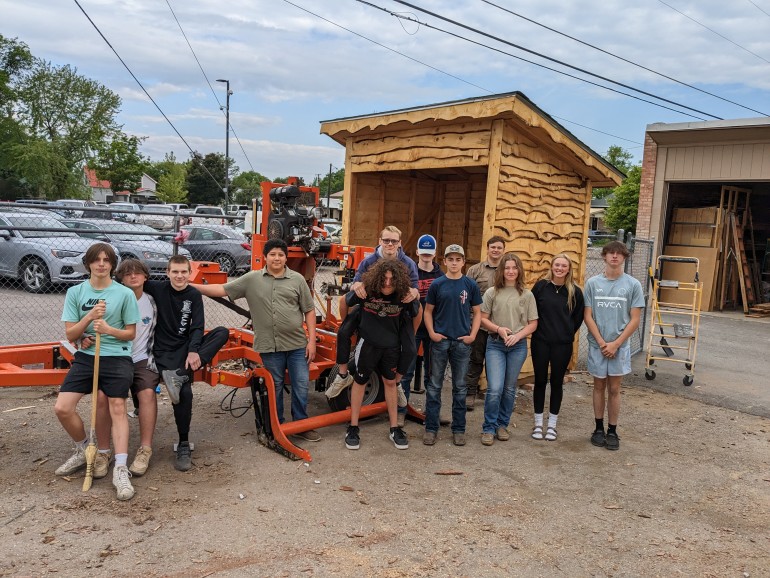 Beau Servo

DESCRIPTION OU APERÇU
Our students designed a shed to cover the head of Flathead High Schools new Woodmizer LT 40. Using donated western larch and blue spruce we were able to mill the live edge spruce siding and larch lumber. It was 100% student milled and built.

DIMENSIONS OU MESURES DU PROJET FINI
10x8

ARGENT ÉCONOMISÉ
For this shed we saved over 1000$ using our saw mill. For our entire woods program we mill donated maple and and elm. the woods program only uses wood we mill ourselves from donated logs. We save 10,000$ every year by using wood we mill. It makes our program viable for the foreseeable future.
<< VOIR D'AUTRES PROJETS