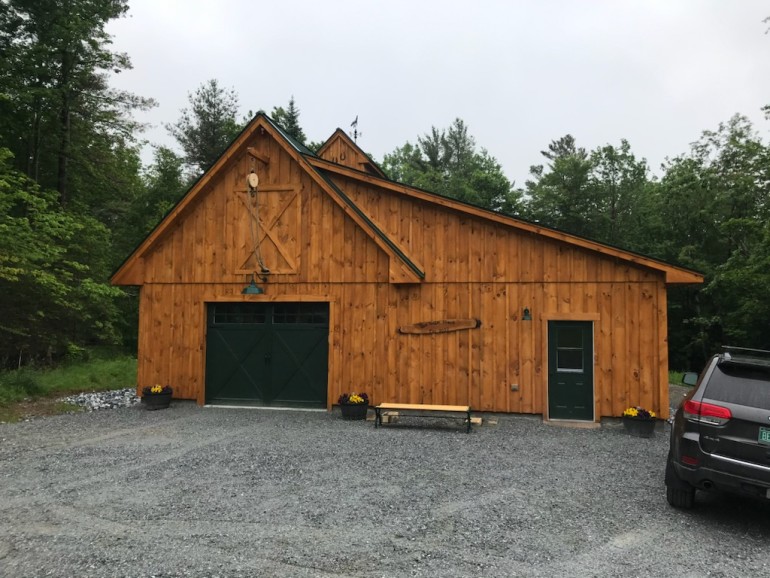 Andrew Worcester
LT40
DESCRIPTION OU APERÇU
Built with Locust sill plates, full two in by six inch hemlock studs, inch and a half hemlock plates, rafters and floor joists are two in hemlock, board and batten pine siding and trim. All wood sourced was sourced by myself on my own property.

DIMENSIONS OU MESURES DU PROJET FINI
38' by 56'

ARGENT ÉCONOMISÉ
Thousands due to COVID and lumber pricing today.
<< VOIR D'AUTRES PROJETS