Custom coffee rolling cart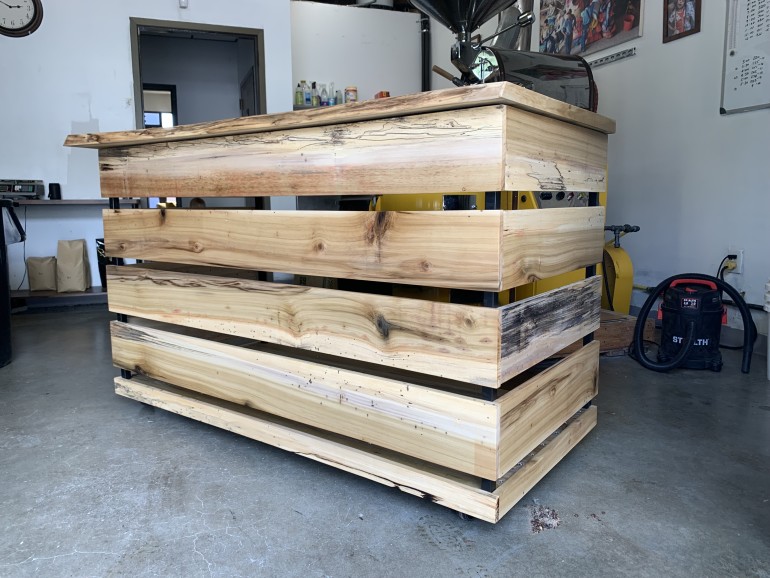 Stone Kiker
LT40
DESCRIPTION OU APERÇU
This cart was built for a local coffee roaster that way they could maneuver the cart around the shop for different applications. The coffee rolling cart's wood is made up of local NC Tulip Poplar. I started with a 2" single live edge slab and used a router to plan the board down into a even thickness. As for the boards that panel the outside I started with 1" thick and 6" wide and used the wood-mizer planer on those. I fabricated the metal frame that all the prospective boards would be attached to. And then took the 2 inch thick slab and cut two pieces out of it that would be joined on the flush side to create a wider live edge board by a rabbit joint and some wood glue. I then mounted all the wood to the cart frame from the inside to create a seamless look and applied a protective finish on the wood. Lastly I attached swivel caster to the recessed mounts so the cart could look like it's floating as it's moved around.

DIMENSIONS OU MESURES DU PROJET FINI
3.5' x 5.5' x 35"

ARGENT ÉCONOMISÉ
800$ ?
<< VOIR D'AUTRES PROJETS