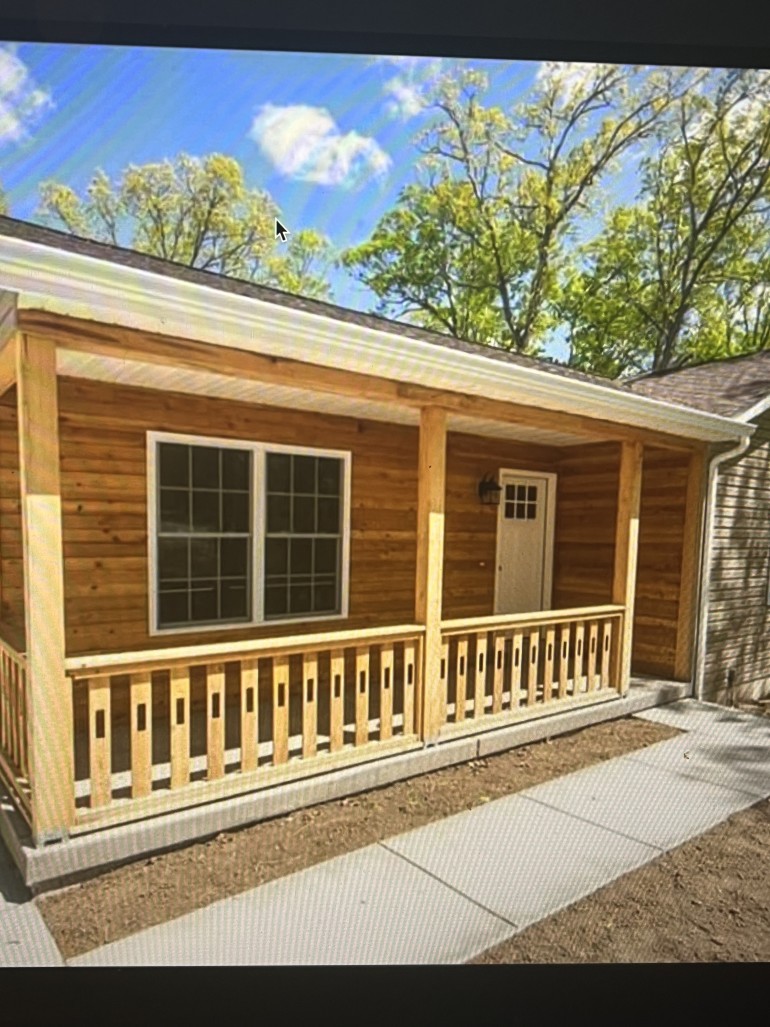 Bill Cerny

DESCRIPTION OU APERÇU
The house shell was built by a local contractor, and I supplied all interior flooring, cabinets, casing, doors, jams, baseboard, etc. The crew did most of the installation. The house is built on a Missouri hilltop next to our daughter's family. It is a 1200sq ft home with a great room and three small bedrooms and two baths.

DIMENSIONS OU MESURES DU PROJET FINI
The house is 1200 sq ft. Due to time and money, I was not able to use wood on the exterior, except the cedar on the front porch.

ARGENT ÉCONOMISÉ
I estimate that I saved about $45,000 but the quality and satisfaction I received in return is priceless.
<< VOIR D'AUTRES PROJETS