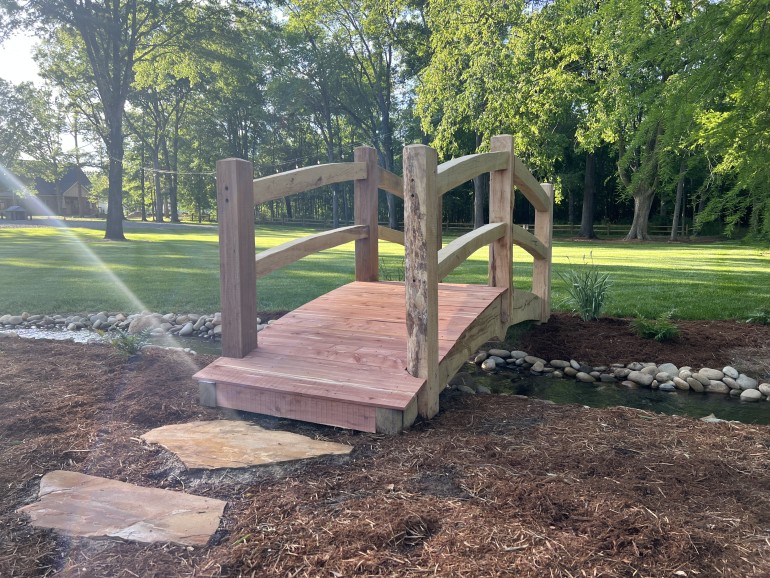 Coburn Hartsell

DESCRIPTION OU APERÇU
Used 13' x4" boards white oak boards to span our bubbling brook. Railing from white oak and walnut with cedar decking. Bridge transformed the garden into something special. Our customers love love the feel that the bridge brings to the garden!

DIMENSIONS OU MESURES DU PROJET FINI
13' long x 4' wide x5' high

ARGENT ÉCONOMISÉ
I would think at least $2000!
<< VOIR D'AUTRES PROJETS