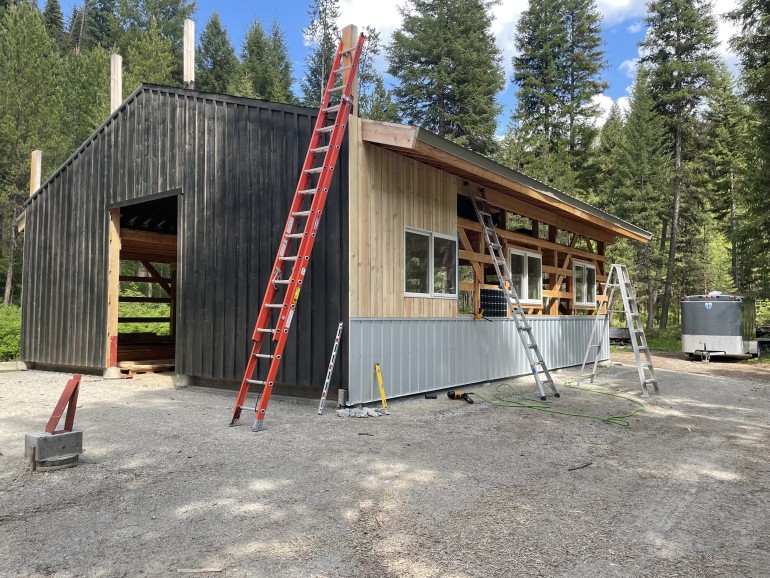 Jon Updike

DESCRIPTION OU APERÇU
Barn Phase 1 - 32 x 36 post and frame animal barn with 8 through access hall, 6 - 12x12 stalls. Siding is 60% complete. Barn Phase 2 (future) - will be an open truss structure extending west from animal barn.

DIMENSIONS OU MESURES DU PROJET FINI
36-ft wide by 32-ft deep. Roof 4/12 pitch.

ARGENT ÉCONOMISÉ
$30,000 plus a lot of sweat equity.
<< VOIR D'AUTRES PROJETS